The band is anchored by accomplished multi-instrumentalists and singers, Judy and Warren Waldron, who play with the highly sought-after Rabbit Hash String Band and the contradance band, Full Moon.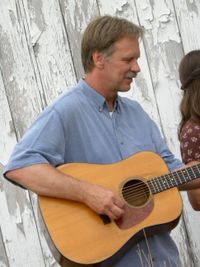 Dale Farmer is a talented guitar player and multi-instrumentalist who can also be heard playing with the Back Porch Hounds.
Amy Clay plays clawhammer banjo, sings, and every so often can't help but get up and dance!  She also sings harmonies in the band Calamity Rain.